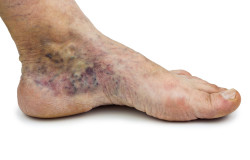 Posted on March 28, 2016 by Vein Admin in venous insufficiency

Venous ulcers are chronic sores that appear on the lower leg, just above the ankle. These sores can be caused by venous insufficiency. Since the valve in the vein doesn't close properly, blood can pool under the skin. The blood from leaking veins harden under the skin and an ulcer is the result. Other causes […]

No Comments. Continue Reading...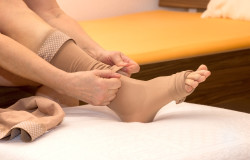 Posted on February 22, 2016 by Vein Admin in compression vein treatment

Your legs have been swelling and you've been told to try compression stockings, or socks. After getting them home, you find it extremely difficult to put them on your legs. You might be thinking that they are the wrong size. After checking with your doctor and the store, you find that they are the correct […]

No Comments. Continue Reading...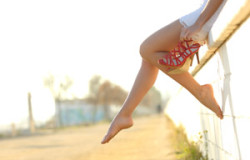 Posted on January 21, 2016 by Vein Admin in vein health, venous insufficiency

Our circulatory system performs one of the most important functions within the body. It supplies oxygen to the brain and all other organs. It is essentially what keeps our bodies working. When properly functioning it helps promote proper healthy cell growth. Systemic circulation transports oxygen and nutrient-rich blood through our arteries to our organs and […]

No Comments. Continue Reading...