Compression Stocking Donners: What Are They?
Posted on February 22, 2016 by Vein Admin in compression vein treatment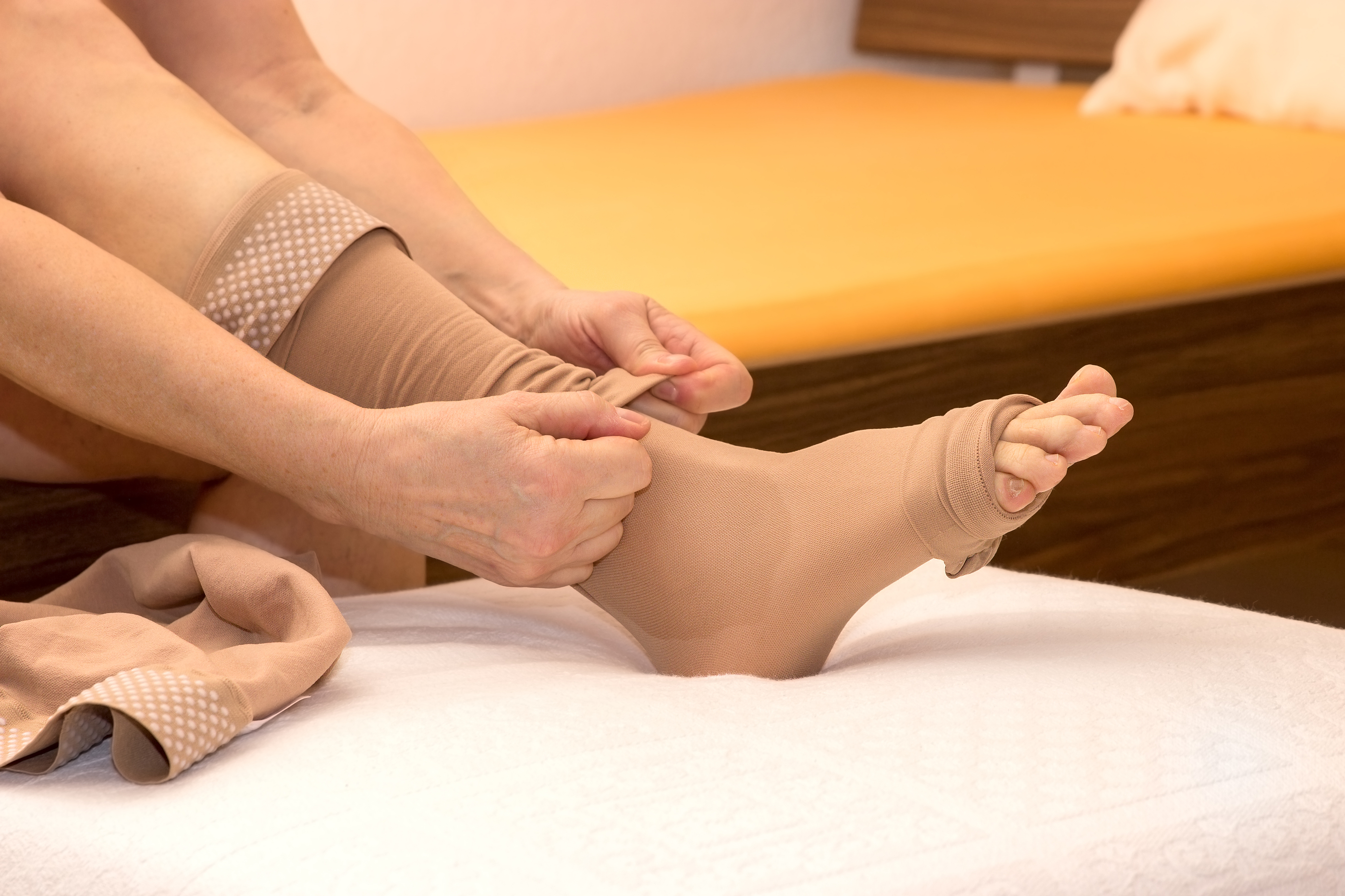 Your legs have been swelling and you've been told to try compression stockings, or socks. After getting them home, you find it extremely difficult to put them on your legs. You might be thinking that they are the wrong size. After checking with your doctor and the store, you find that they are the correct stockings. But, you are still have trouble putting them on your legs. Why is this? What do you do? The use of helpful tools called compression stocking donners, can help assist you in putting the garment on your leg.
Compression stockings, or socks, are the tightest around the ankle and then gradually loosen as they travel up the leg. The purpose of this type of construction is to support the veins in order to reduce swelling. Because of this construction, it can be difficult to put the stockings onto your leg. If you have limited mobility, this can be especially difficult. There are items on the market that can help you apply your compression stockings. They are called Compression Stocking Donners.
Donning gloves: These gloves have specific grips along the glove to help grip the stocking without tearing
Sigvaris® Doff N Donner: This is a soft cuff that rolls the stocking up your leg and then you can slide the cuff off easily.
Stocking Donner: This is an apparatus that you place the stocking onto then grab the side handles and pull up. This is a great tool if you have limited mobility.
Molded Sock Aides: Simply slide your sock over this device, place your foot into the center, then pull on the side handles to raise the sock over your leg
Removal Aid: This is a device that looks like a shoe horn that has an extended handle. It assists in removing the stocking/sock without the need to bend down.
The cost of these items can range anywhere from $10-$100, depending on the type of donner that you choose to purchase. They are well worth the investment if you are in need of assistance in putting your compression stockings onto your legs.
Get your FREE Online Vein screening and evaluation at  www.EveinScreening.com  Or give us a call 239-691-VEIN