Has Your Wardrobe Taken a Hit Due to Unsightly Varicose Veins?
Posted on January 8, 2018 by Vein Admin in spider veins, varicose veins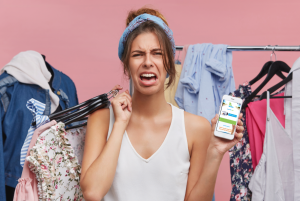 If your answer is a very quick "yes", you aren't alone. There are so many people out there who feel like they can no longer dress the way they want to for fear of allowing damaged veins to show. Skirts, shorts, Capri pants, bathing suits, all of these show a great deal of skin area and often will expose spider and varicose veins unwantedly.
This used to be the best, if not the only option available. In 2018 though packing your closet full of full coverage clothing, especially here in steamy Florida is thankfully no longer warranted.
When many people choose to finally stop living with vein issues one of the first steps they take is to search online for possible treatment options and help. That is where www.eveinscreening.com comes in. With a click of a button, patients can receive a FREE online virtual vein screening and consult with a professional vein specialist in regard to their health history and the current state of concern. This offers a fast, confidential, and free preliminary diagnosis.
The site offers a wealth of information to browse as well in relation to treatment options and related conditions which can often offer answers to previously unanswered questions as well.
Their specialists can offer you an initial diagnosis as well as a plan of action to get your health going in a positive direction. If it is found that you have venous insufficiency their staff will call you to schedule an in-person visit where an ultrasound can be performed.
Following these two initial phases, you will be given an outline of recommendations that will get you well on your way to healing your condition and living a more active life free of leg pain, swelling and visible veins where you can wear shorts, skirts and bathing suits again without feeling self-conscious.
If you are in the Fort Myers or Sarasota areas – go online right now and visit www.eveinscreening.com for your personalized FREE vein health evaluation. You may also give their office a call by dialing 239-288-6203.