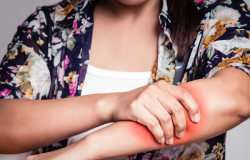 Posted on October 6, 2016 by Vein Admin in dr joseph magnant

When we think of blood clots, or DVT's, most of us think of the legs. But, blood clots can happen in other areas of your body such as the upper extremities. In fact, around 10% of deep vein thrombosis occur in the arms. There are some warning signs that you can look for in an […]

No Comments. Continue Reading...