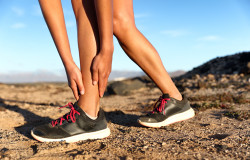 Posted on January 12, 2017 by Vein Admin in varicose veins

Health depends on your state of being, not your biological age. Vein issues, though more common ages 50 and above, can also happen in younger people, especially athletes who are at higher risk due to extended travel, possible dehydration, body trauma and resulting immobilization, and the possibility of fractures or surgery. Blood clots happen […]

No Comments. Continue Reading...