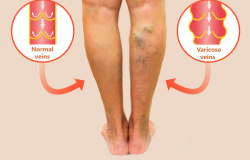 Posted on August 16, 2017 by Vein Admin in dr joseph magnant, varicose veins

A new surgical tool has been developed that could prove useful in the treatment of deep vein thrombosis (DVT), or clotting of the blood in deep veins that typically shows up in the legs. Researchers at North Carolina State University and the University of North Carolina at Chapel Hill announced earlier this summer that they've […]

No Comments. Continue Reading...