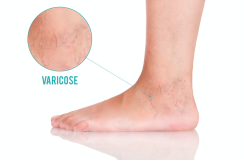 Posted on November 1, 2017 by Vein Admin in varicose veins

Very often varicose veins are visible. They are easily identified in a simple physical exam. Certain medical tests and procedures can be invaluable when it comes to determining the extent of the vascular damage as well as to rule out conditions. If you are living with varicose or spider veins, will need to consult a […]

No Comments. Continue Reading...