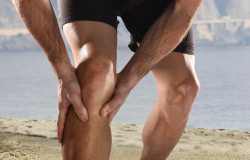 Posted on July 4, 2016 by Vein Admin in vein health

If you are experiencing leg swelling, also called edema, you may find it uncomfortable and even painful at times. There are many reasons why you have swelling in the legs. Venous insufficiency, obesity, pregnancy, some anti-depressant medications, standing for too long, sitting for too long, an injury to the leg, an infection to the leg, […]

No Comments. Continue Reading...