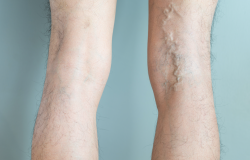 Posted on October 4, 2017 by Vein Admin in varicose vein facts

While primarily thought of as a women's issue, though men are generally less concerned with the visual appearance of their legs, varicose veins affect men as well as women. Men are less apt to seek treatment than women because they feel they would only be doing so out of vanity. The truth is that varicose […]

No Comments. Continue Reading...