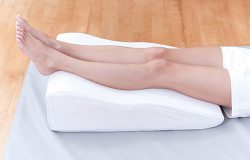 Posted on February 6, 2017 by Vein Admin in varicose veins

Many of us spend the entire day being hard on our legs and circulatory system due to our jobs – sitting in front of a computer all day or spending hours standing on hard floors.  Don't make vein pain worse by sitting incorrectly when you get home. If you find yourself laying on a couch […]

No Comments. Continue Reading...