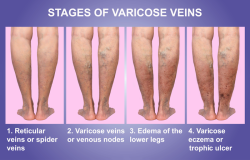 Posted on March 15, 2018 by Vein Admin in Uncategorized

Stop. There is no reason to continue. Come see us for a vein screening and let us help. With major advances in the way spider and varicose veins are treated you no longer need to live in pain or with the visible cosmetic issues that go along with venous disease in insufficiency. Your Evein screening […]

No Comments. Continue Reading...