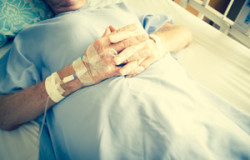 Posted on January 18, 2016 by Vein Admin in dr joseph magnant, venous insufficiency

While the majority of blood clots happen in the lower extremities of the legs, clots forming in the arms are not unheard of. According to the New England Journal of Medicine, 10% of all reported DVT (Deep Vein Thrombosis) cases are of the upper extremities.   What are the symptoms of an upper extremity deep […]

No Comments. Continue Reading...