The Effects of Sun on Varicose Veins
Posted on October 26, 2016 by Vein Admin in varicose vein facts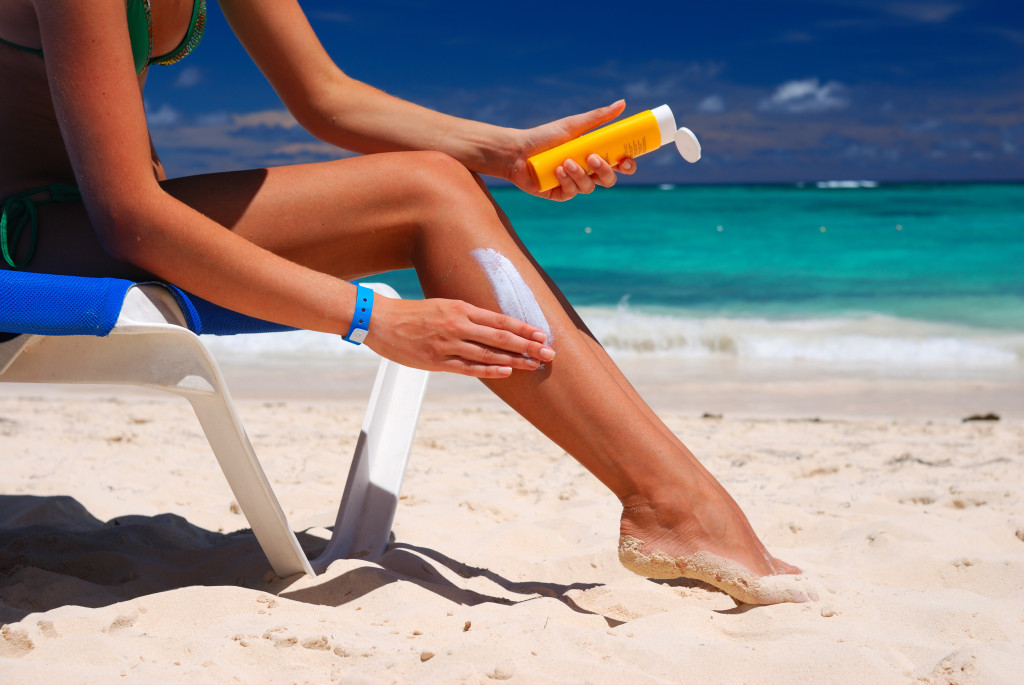 Did you know that sun exposure can affect your varicose veins in a negative way? Here in southwest Florida, many people will make their way down for the winter season. Just because it is winter doesn't mean that the sun's rays cannot harm you. Sunscreen should be used for people planning on spending the day at the beach, on the golf course, at the zoo, or even if you are boating for the day. This will block harmful UVA and UVB rays that can aggravate veins.
Spider veins, the small web pattern of broken capillaries found mainly on the face, legs, hands, and arms. These tiny veins are close to the skin's surface. When the sun breaks down the collagen that is under the skin, the blood vessels can show through a lot easier. So, sun exposure can actually be the cause of the appearance of spider veins.
Varicose veins, however, are not caused by too much sun exposure. The issue that you will run into with the sun and varicose veins is that the heat from the sun can affect the diseased veins. Heat from the sun will make the damaged veins dilate and swell. Venous distention is the result and you, the sufferer, will feel a heaviness and pain.
We are not saying to complete avoid the sun altogether. That is nearly impossible here in the sunshine state. But, you can cover your skin with clothing and sunscreen to prevent spider veins and decrease exposure to existing varicose veins. Once you have a vein doctor perform sclerotherapy or another form of vein treatment, they will most likely warn you of limiting time in the sun for months after the procedure.
Treating your veins in the fall and winter months tends to be desired since the weather is cooler. Lower temperatures provide the opportunity to wear longer clothing and avoid the heat of the sun after treatment.
If you would like to discuss treating your varicose veins or spider veins, contact Dr. Joseph Magnant of Fort Myers, FL. Call him at The Vein Specialists at 239-694-VEIN or schedule a consultation online at WeKnowVeins.com.