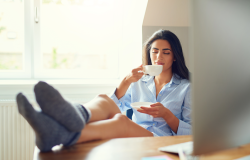 Posted on August 22, 2017 by Vein Admin in varicose vein facts

Q: I know that varicose veins are typically the result of failed valves within veins. So is there anything I can do to improve the health of the valves in my veins? A: Varicose veins are the result of a number of potential factors, including hereditary disposition, hormonal changes, weight gain and overall health. That […]

No Comments. Continue Reading...