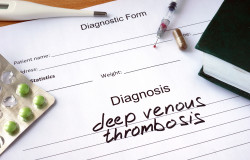 Posted on March 1, 2016 by Vein Admin in Associated conditions

Deep Vein Thrombosis (DVT) affects thousands of people and on average, 274 people die every day from a blood clot. These blood clots don't discriminate. They affect everyone just as equally, which is quite terrifying. The good news is that blood clots can be prevented through simple lifestyle changes. Because knowledge is key to the […]

No Comments. Continue Reading...