All Natural Varicose Vein "Cures" – Do they really work?
Posted on January 27, 2017 by Vein Admin in diet and veins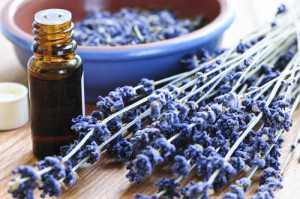 We would all love nothing more than to be able to take care of all health issues ourselves at home avoiding the hassle and expense of doctor appointments. More and more, many of us turn to Google or WebMD in hopes of finding a do it yourself cure all. The question becomes, how good is the advice?
Here are some of the suggestions we found:
Eating an anti-inflammatory diet.
Foods that decrease inflammation can help to heal varicose veins faster and assist in the prevention of new ones. High fiber, Antioxidants, Omega 3's, Vitamin E, Natural diuretics (such as parsley, cilantro, and basil), Magnesium rich foods, Spices.
Bilberry & Horse Chestnut
Both remedies have been used to support vein health for centuries. They have been shown to hold some benefit for pain, swelling, heaviness, itching and cramping.
Rutin
University of Maryland Medical Center has recommended increasing intake of rutin, a type of bioflavonoid that may protect and support the walls of veins.
Massage
Getting a massage is a gentle way to help smooth out twisted veins. Massaging in upward strokes helping to push blood through the valves towards the heart.
Mud Packs
Pain reduction has been reported following mud pack use. As the clay dries it has a tightening effect which creates a state similar to wearing compression stockings. Clay detoxifies and promotes blood flow.
Apple Cider Vinegar & Witch Hazel
Both liquids can be applied with a cotton ball or soaked in a sitz bath. Witch Hazel has astringent properties as well as anti-inflammatory. Apple Cider Vinegar can be taken internally as well.
Movement
If you have a vocation that is stagnant leaving you sitting still for hours it is important to get up and move, stretch and walk frequently. Walking naturally helps to pump the blood through your veins and can help with vein issues.
Essential Oils
Rosemary, Cypress, Juniper, Pine and Lavender essential oils have anti-inflammatory and analgesic properties. They can help to tighten tissues and promote the upward flow in the circulatory system. Mix with massage oil, use straight, or add to bath water.
The swelling, pain, heaviness and itching associated with varicose veins can be supported and in some cases helped with a combination of diet, exercise, and herbal remedies. It is important though to get a proper diagnosis from a knowledgeable and reputable Vein Specialist to see if further medical intervention is required.
For a proper diagnosis, please call Dr. Joseph Magnant of Vein Specialists 239.694.VEIN (8346). Vein Specialists at Royal Palm Square 1510 Royal Palm Square Blvd. Suite 101 Fort Myers, Florida 33919. Or visit us online at WeKnowVeins.com